Nature's Perfect Sources
Eternal Water comes from the most pure & pristine sources on
Earth. Our alkaline water voyages through layers of ancient rock and sandstone
to a vast underground aquifer. During this natural filtration process, Eternal
Water absorbs essential minerals, making it naturally alkaline. These layers of
rock also provide a natural barrier from any environmental pollutants,
providing a pure and uncontaminated source of bottled spring water.
LEARN MORE
Eternal Bottled Water Lineup
Elevate every occasion with our alkaline spring water collection.
BUY ETERNAL WATER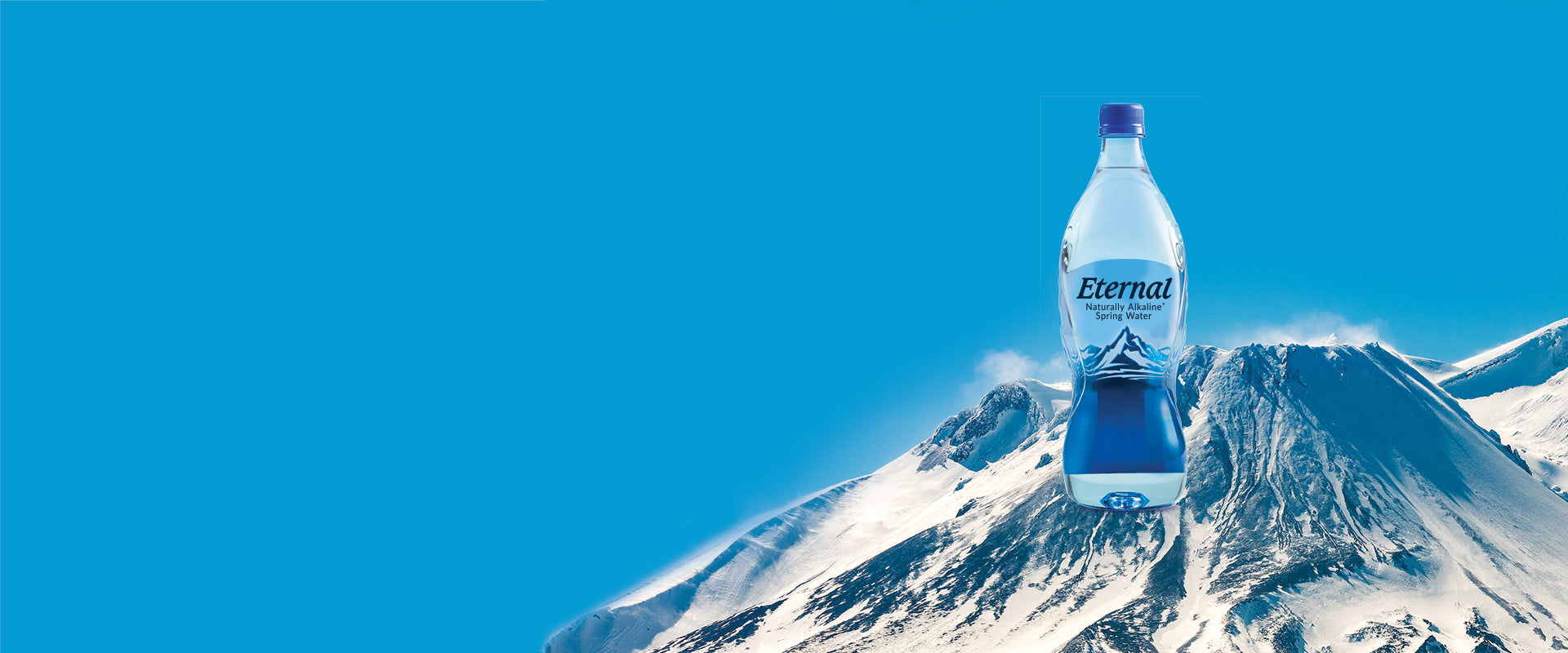 Available at a Store Near You
Eternal Water is available at over 60,000 stores nationwide. Find a store near you using our store locator.
WHERE TO BUY
Be Natural
We build a community of those who pursue greatness in their lives but who seek out fun and adventure along the way.


OUR WATER
Elevate Your Experience with Eternal Alkaline Water
Discover refreshing alkaline spring water, offering a higher pH level compared with tap
water and many other bottled options.
At the core of Eternal Water's allure lies the elevated pH of our spring water — a result of the natural journey over volcanic rocks, collecting essential minerals along the way. This unique experience enriches our water with added minerals, creating a pure and pristine taste.
Beyond the science, many appreciate alkaline water for its superior taste. Whether you're at the gym, on a road trip, or at the office, wouldn't you enjoy a refreshing change in your bottled water?
Eternal Water offers the convenience of alkaline water delivery, and our spring water is also available at numerous local stores near you. Furthermore, our bottled water can be found at over 60,000 stores nationwide.
Elevate your hydration experience: Choose Eternal alkaline spring water, your USA-sourced solution to your bottled water needs. 
Ready to continue the journey?