We didn't make our water, We discovered it.
Naturally alkaline spring water delivered to you door.
Eternal Water comes from the most pure & pristine sources on Earth. Our water voyages through layers of ancient rock and sandstone to a vast underground aquifer. During this natural filtration process, Eternal Water absorbs essential minerals, making it Naturally Alkaline. These layers of rock also provide a natural barrier from any environmental pollutants, providing a pure and uncontaminated source of water.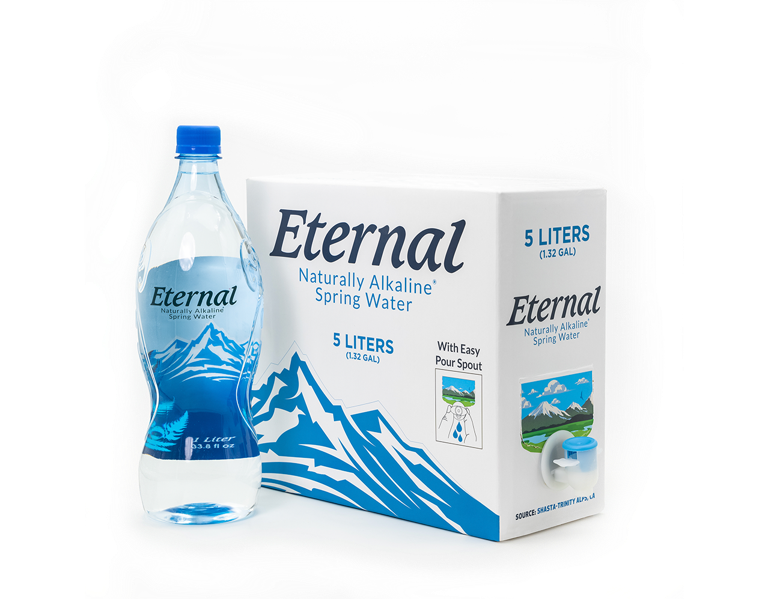 Nothing added.
Nothing removed.
Other Alkaline waters are designed in a laboratory and then artificially processed. They "Essentially" use filtered tap water, add minerals, and then electrocute the water to make it Alkaline. Our water comes from Naturally Alkaline Springs.

Choose the size of Eternal Water bottle size that's right for your lifestyle.

Choose one-time delivery or save 20% with an ongoing subscription. Cancel or skip your subscription at anytime.

Get Eternal Water delivered directly to your door. Standard shipping is always FREE.
We are building a community of those who pursue greatness in their lives but who seek out fun and adventure along the way.
We will send you exclusive offers and new product announcements!